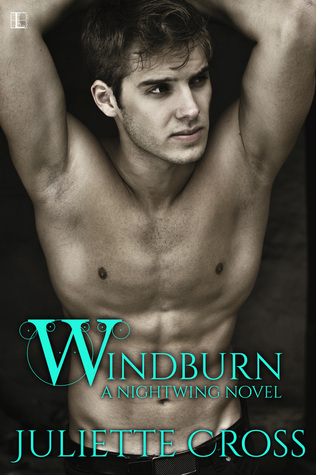 "I don't give a damn about anything but you, Sorcha. Don't you understand?" – Lorian Nightwing
Lorian, oh, Lorian, why must you be so perfect? More than anything, what's wrong with your sense of logic?! Why Sorcha of all women?!
Sorcha Linden has any man she wants wrapped around her little finger. She has no problem being a bed-hopper, but Lorian Nightwing, her latest obsession, won't have it that way. Either she's his alone, or not at all. A dark cult looking to turn her into a blood sacrifice is not helping things one bit – not in her life, or in the situation between them. Can she keep her heart guarded and finally lay with the big bad Morgon? Or will she choose her freedom, losing him – and her life – in the process?
As you may have guessed, I didn't like Sorcha. At. All. I may agree with her opinion that a woman can use her assets the same way men use their muscles, but the rest of her as a main lead was… a bit too much for me. First and foremost, if you insist on being taken seriously as an adult, then stop acting like a whiny little you-know-what when the guy you're after refuses to give it to you, just because he has some self-respect and respects you, as well. Sheesh! You'd think she'd appreciate him being honest right from the start instead of trying to tie her down in the long run AFTER the deed was done. But noooo, not Sorcha! She gets angry at Lorian, because the poor guy's philosophy for sex was simple: no sharing with others, and honesty about that particulart part BEFORE hitting the bed! Finally, a guy – even fictional – who agrees with me on bedroom matters! I was beginning to feel like a freak!
Poor, poor Lorian, why you?

What's worse, was the fact I had to endure her thoughts whenever it was her POV I was reading. I don't mean to sound like a prude, but really, girlie, we get it, you like sex, you think it's an awesome weapon to use, ok, that's enough. I got bored of hearing it over and over again! Seriously, you need a hobby!
See? I already found a suggestion for you!
Now let's move on the reasons why this book was nearly perfect despite Sorcha's existence in it.
Number one, Lorian!
Lorian was one magnificent piece of Morgon… butt, and I'm not talking about his physique – mostly. I'm talking about his personality. Persistent, loyal, badass, true to his beliefs – yup, that's Lorian, all wrapped up in a fabulous appearance which I would very much like to pin me down – no preference on the flat surface, I'm pretty adjustable. For most of the book, he growled instead of talking – oh, yummy! – but usually he was silent, observing his surroundings. He didn't want to be another notch on Sorcha's bed – no blaming you there, buddy, who knows where that has been – but he knew she was his mate. So, what does he do? Easy, he makes it known he wants her, but refuses to have her until she vows she's his. No pressure there, sweetheart – but, oh, you're not having any of this delicious male till you succumb!
That, people, was true dominance. No brute force, no stupid sex toys – just pure, unwavering willpower!
The other reason why I loved this book more than the first, was the action. A dangerous cult makes its debut here, and there are some pretty scary scenes in the story. They're enough to bring the book's level up considerably, and showed that Cross can add more than just love drama to her story to spice it up. I simply loved it! Plus, not knowing who the culprit was had me on edge till the very end!!!
Now I have to wait for Paxon's book to come out – oh, the horror of anticipation, how it's killing me…
RATING:
***I was given an ARC from the publisher via NetGalley in exchange for an honest review. The opinion stated in this review is solely mine, and no compensation was given or taken to alter it.***