Tags
adventure, fantasy, Fiction, juvenile, middle grade, Mystery, realistic fiction, sciense-fiction, The Mysterious Benedict Society, Trenton Lee Stewart, young adult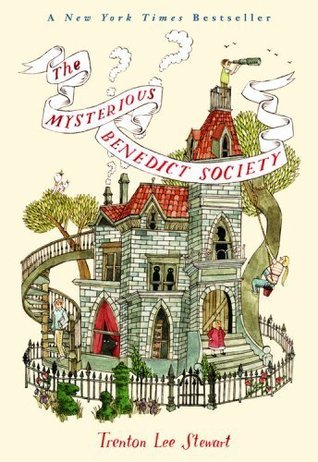 What would you do if you were a kid, and you were asked to spy on a dangerous man, who was trying to rule the world by brainwashing all of humankind? Well, if you are anything like Reynie, Kate, Sticky and Constance, then you would have accepted immediately. Acting as spies for their benefactor, Mr. Benedict, the four kids will have their hands full trying to survive in a hostile environment and stop mad scientist Mr. Curtain from achieving his insane and evil plan. But what can four kids do against such odds?
While this book was by no means boring, it was still predictable to a painfully obvious level. The characters were unique, and each of thmem enjoyable with their quirks and hidden talents. The plot was a good one, even if it bordered the impossible in terms of luck for the main characters. And Stewart does have a way with words. But I still would have appreciated beig shocked at SOME point, I guess….
I'll give the second book of the series a try, though. I do believe it might actually get better and all….
RATING: