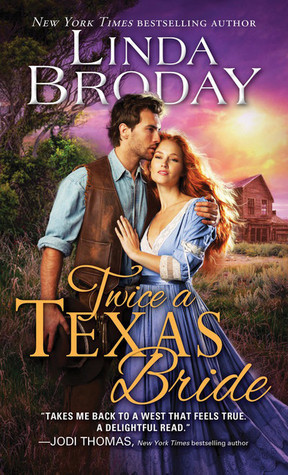 "I love you, my cowboy. Please don't give up on me." – Callie Quinn
Well, I have to stop being so right about who I'll like the most in a series – it's getting to be a routine, really. Even so, it was to be expected. Rand was absolutely delicious!
Rand Sinclair, the second of the yummy bachelor trio of Battle Creek, has finally decided to give up on his saloon and take up the ranching life his brothers already have. But things are not that simple. He will need help, and with more than just getting his ranch steady and working. Because the two strangers he's helping to hide, Callie Quinn and the boy who is with her, are slowly worming their way into is heart – a heart he thought had iced over long ago. Suddenly, settling down and being a family man doesn't seem that bad. Now, if only Callie could give what they obviously have a chance…
So, let's get to the point: I do think this was a great improvement to the previous book.
For starters, Rand was a much better main hero than Cooper. He was sweet, compassionate, romantic, and caring. He never contradicted himself – unlike a certain someone – and he immediately knew what he wanted, and went after it. But he always did so with respect to the desires of those he cared for. He was patient with Callie, and his fatherly manners with the kids was one that would make even a modern woman swoon!

What I didn't like was Callie's attitude. I understand, she was scared, and life had taught her not to trust easily. But the poor man had done nothing but submit to her wishes from day one, so it was really unfaiir to him, if you ask me. I admit I even shed a tear or two when I saw how much her words and actions hurt him at times, and he was trying so hard to hide it. Still, she was a good mother figure, so there's the reason why I didn't lower the rating.
Rand's story was even more emotional, and with more plot twists and more danger than Cooper's. I lost count of the times I thought things were finally at peace, only for a new surprise to come my way. And I liked that. It's nice to break the routine of knowing almost always what will happen next.

Now I can't wait for Brett's story – I'm sure it will be brilliant with all the layers his character has! Add to that Broday's unique way of storytelling, and you've got yourselves a masterpiece waiting to happen, hands down!
"I once foolishly told you that I'd never give my heart to you. I was wrong. You had it a long time ago. Darlin', I love you more than my own life." – Rand Sinclair
RATING:

***I was given an ARC from the publisher via NetGalley in exchange for an honest review. The opinion stated in this review is solely mine, and no compensation was given or taken to alter it.***