Never let it be said that I can't be surprised with books… Even with some stories belonging to the genres I love, there are still some that make me feel like a bitch for not liking them, but cannot offer me something to grab on so that I can find it in me to be positive…
Art of Cunning was one of those books. While I'm a major paranormal romance fan, especially when it comes to shifters, this story didn't really manage to capture me the way I expected. The tension between Alex and Ryan was there, yes, and we haven't seen fox shifters around a lot, but the whole concept needed a little bit more… work.
The main problem was the characters.
Alex was in a dilemma, and most of the time she didn't know what was going on, while everyone around her kept shoving new information down her throat – so I guess she could be excused for her poor choices and attitude.
But Ryan? Hot and cold is not exactly my cup of tea for main leads – whether it's the female of the male. I hate when I don't know what to think while reading about them, and, to be honest, it gives me a headache. Ryan was a major cause for migraines. One minute he was all up for invading Alex's personal space and acting like he couldn't hold his inner beast under control, the next it was like he couldn't run fast and far enough – away from her, if you didn't get it.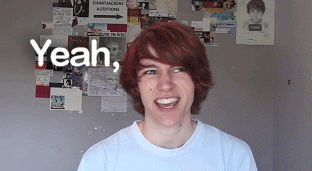 (admittedly, it was the first time a guy with Ryan's hair color did that to me – I pray it will be the last)
Just goes to show that, despite a book having lots of things you actually like, there is always a possibility you won't like it…
***I was given an ARC from the publisher via NetGalley in exchange for an honest review. The opinion stated in this review is solely mine, and no compensation was given or taken to alter it.***