Tags
Adult, Contemporary, erotica, Fiction, Hostile Operations Team, Hot Shot, Lynn Raye Harris, Military, music, Romantic Suspense, War
"I love you. Whether you like it or not, now you know." – Gina Domenico
Well, no one said you have to like all the guys in a series, right? And while I don't get this not-exactly-hatred feeling often, it still was loud and clear in this book.
Jack "Hawk" Hunter never expected to fall in love again after his wife's untimely death. But three years after rescuing a popular pop idol, Gina Domenico, he finds out the woman gave birth to his son – a son that was created during some passionate moments while the pair waited for Jack's team to come get them. Now said son is kidnapped, and someone is sending Gina threatening messages. Can Jack finally get over his dead wife in order to embrace a future with a new family in it? And if so, will he make it in time to save both his son, and the woman that has started meaning much more than he first thought for him?
Ok, so Jack wasn't my favourite character in the series – or the book. He was hot, and lethal, and a complete Alpha male, delicious and all – but he grated on my nerves a little too much. I understand he had already lost a woman precious to him, and that he hated how Gina had lied to him, but, as the pop star herself said, it's not like she had much of a choice! She was protecting not only his reputation by not telling him anything, but also his heart, because she knew he wouldn't want her the same way she wanted him. What's a girl supposed to do when a guy deals her such cards, huh?
So, yeah, I didn't exactly feel for him. I didn't hate him, either, by the way. It's just that, compared to the rest of the H.O.T. guys, Jack wasn't one I would fangirl over…
Gina, on the other hand, was amazing! I loved her humor, her motherly streaks, and most of all, her sass. Whenever Jack was cranky and at his worst behavior towards her – which was the majority of the first half of the book – she pulled on her big girl panties and gave as good as she got! She didn't mind admitting her feelings and she didn't give a rat's butt what he thought – she knew she had every right to feel and talk as she liked, and she kept doing it like a boss! Ans she knew that a man may be worth the effort, but not your life when you have started from zero and reached the top with your own sweat and tears. She was a good mother despite her career, and she didn't allow anyone to tell her to stop doing what she was so good at – performing – just because it was inconvenient. I admit I may have cringed a little with that "bodyguard" suggestion to Jack, but I guess she was entitled after all the crap he put her through.
Now, while Jack may not be my favourite guy, his book sure had the best plot in the series – hence the five cupcakes. It was fast-paced, packed in action and suspense, and the plot twists made the ride with Jack's moods worthwhile. The guys as a team are really funny and well-matched, and now, with Lucky in the mix, it's even better and more fun!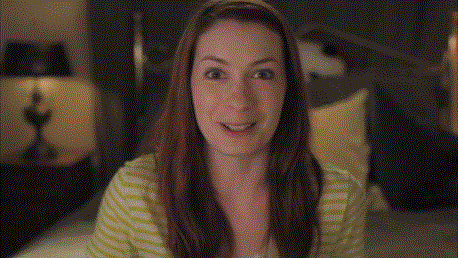 I can't wait to see what Harris has in store for the rest of the H.O.T. hotties!!!
"I love you. Even if you lose all your money and grow a wart on your nose, I love you." – Jack 'Hawk' Hunter

RATING:
***I was given an ARC from the publisher via NetGalley in exchange for an honest review. The opinion stated in this review is solely mine, and no compensation was given or taken to alter it.***