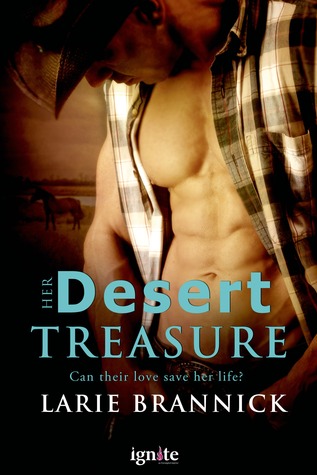 "I love you, Meg. I want to be with you. Wake up with you every morning and make love to you every night." – Jake Matthews
So yeah, it didn't take long before I got back to my western romance books, huh?
It was unavoidable and I suppose completely acceptable, heh!
On with the story, this book focuses on Meg Reynolds, who's inherited a great expanse of land after her grandfather passed on. She travels back to her hometown to make what she and her grandpa had dreamt of true – which is an open classroom – but she finds out she may have gotten more than she can handle. There are some very shady people who are also interested in her land, and they're willing to be rather violent to convince her to stay away. If only Meg could let the hunky vet and her grandpa's late friend, Jake Matthews, help her and protect her, things would seem a bit simpler…

Admittedly this book had a lot to offer. Smexy times – and boy, does the writer deliver what she promises! Mystery. Suspense. Humor. And that warm feeling that only small towns in stories can offer.
What ruined it all?
Meg.
Yeesh, woman, stop being so freaking whiny and snappy (is that even a word?)! I get how you thought Jake was trying to take control of you, given your life, but at some points, it was so blatantly obvious you were arguing just for the sake of it, that I wanted to smack you! The poor guy was freaking out about you, and you were reverting to a 15-year-old!

Even so, the story was a refreshing cute and hot read, so it passes the basics. Hope to read more of Ms. Brannick's work~
RATING:

***I was given an ARC from the publisher via NetGalley in exchange for an honest review. The opinion stated in this review is solely mine, and no compensation was given or taken to alter it.***