Tags
Aisling Chronicles, Colleen Halverson, Cultural, Fae, fantasy, Fiction, ireland, Mythology, new adult, paranormal, romance, Through the Veil, urban
I may not like New Adult – it's no secret how I hate all those emotions the characters are feeling getting out of control ALL THE FREAKING TIME. So, I make it a point to avoid reading books of this genre – ESPECIALLY if they're also in the romance genre! No way am I getting caught up in THAT!
And yet here I am. Not only having read a book of this exact genre, but also having enjoyed it!
I'm not gonna rant about all the good and the bad. I'm just gonna say this: GO, ELIZABETH!!!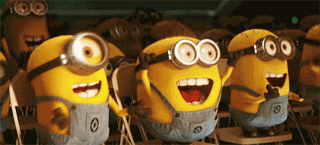 Seriously, a kickass young heroine, who knows what she wants and goes after it. Who doesn't know when to give up. Who may have caused drama – and whined about it, too – but it was all too-well deserved. She deserved to whine and nag about it, damn it!
Not to mention she rocks when she decides to get things done. Or when she opens that mouth of hers that drips sarcasm and wit and all things glorious.
I can't wait to read the next book in the series! And if Elizabeth can keep her spank and sass, I'm guessing this will be an amazing series!!!
RATING:
***I was given an ARC from the publisher via NetGalley in exchange for an honest review. The opinion stated in this review is solely mine, and no compensation was given or taken to alter it.***