Tags
action, Adult, Against the Sky, Brodies of Alaska, Contemporary, Fiction, Kat Martin, Military, Mystery, romance, suspense
"I can find men friends who like to fish, guys who like to ride snowmobiles and climb mountains. I don't need a woman to do that with me. I need a woman to come home to, one who'll give me children and make us a family. I love you, Samantha Hollis." – Nick Brodie
All hail Nick Brodie! Firstcomer of Lydia's Book Boyfriends of '17 list and… Oh, wait, I rushed forward again, didn't I? OK, OK, back from the beginning it is…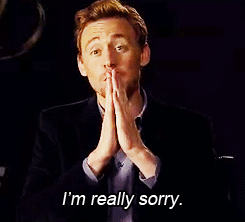 Nick Brodie was forced to go on a vacation by his big brother, knowing he needed one and still dreading it. On his trip, he meets Samantha Hollis – and sparks fly all over the place! After a night none of them is able to forget, they meet again, this time on Nick's turf, Alaska, to spend some time together. But Samantha brings an unexpected surprise with her. With what happened between them leaving them in a sudden predicament, and Nick getting involved in a murder investigation despite having retired from the force, can this mountain boy and the city girl he's falling fast in love with find common ground to be together? And will they live long enough to do so, with Russian mobsters after their heads?
I. Am. In. Love with the Brodies! I mean, Dylan was a fine guy, but Nick… Oh, boy, sweet mama, he was simply perfect! Funny, and protective, and possessive, and hot! And all that hidden father material under his carefree attitude… Lord!!! And you ladies need to see for yourselves how much this manly man needed a sweet wife, someone to walk by his side, be strong-willed, but still give him what he had missed the most: a home!

Don't get me wrong, Nick wasn't an old-fashioned dude who believes that women belong in the kitchen, doing nothing but cooking hot meals and popping out children. He just needed someone who would love him and share life's duties with him.
And that girl seemed to be Samantha…

OK, yes, Samantha had everything that Nick wanted in a woman, and then some. But seriously, girl, you have this amazing hunk begging you to be with him, to marry him, have his babies. You have someone like Nick Brodie wanting to give you the world, make you a queen, be at your beck and call – and you throw it all away, multiple times might I add, why?! Because you can't picture yourself living in Alaska! Let me stop you right there. When you love someone as much as you claim to love him, you don't care where you'll live, as long as you're with him. This little "City Princess" act reminded me of Dylan's ex-wife, and was so not appreciated!
The story in itself was amazing and fast-paced, with many moments of action and suspsense. It worked perfectly to spice things up since Nick's relationship with Samantha was pretty well-oiled and they seemed to be awesome together – which again shows what an idiot Samantha was, because she was literally the only thing standing in the way of their happiness!
After Nick's story, I don't know if I'm ready to meet any other Brodie brothers, but heck, I'm willing! That's for certain!
P.S.: I need me some Cord and Mary sidestory, pretty please! They need their HEA, too!!!
"I love you so much, Nick. I've been dead without you." – Samantha Hollis
***I was given an ARC from the publisher via NetGalley in exchange for an honest review. The opinion stated in this review is solely mine, and no compensation was given or taken to alter it.***